The Stupendous Splendiferous ButterUp
Enjoy real butter straight from the fridge. The ButterUp knife softens butter in spectacular form!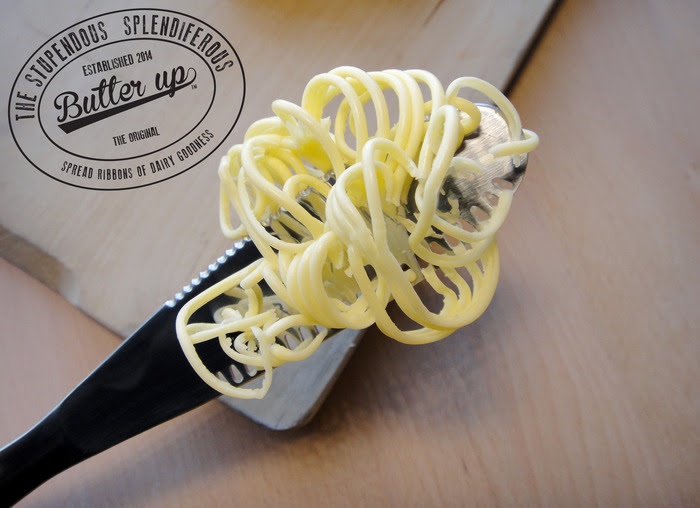 No more tears on toast!
Say goodbye to hard clumps of butter ripping apart your morning toast with ButterUp. The Stupendous Splendiferous ButterUp quickly turns cold, hard butter into sumptuous easy to spread ribbons of dairy goodness.
Voor meer info zie deze
Kickstarter
.
08-'14 Graffiti #001

07-'14 Michael Berryman en "Two Please"
Reacties
---
Margarine FTW!
---
marowi schreef op dinsdag 12 augustus 2014 @ 15:05:

Margarine FTW!
ja ideaal, helaas staan tegenwoorden de schappen vol met "dieetboter" "goede start" en "halvarine". Gewone margarine zonder toevoegingen vind je haast niet
[Reactie gewijzigd op woensdag 13 augustus 2014 10:29]
---
Nou, pak je toch lekker een van die alternatieven?
---
Reageren is niet meer mogelijk